---
ADELAIDE BACKLINE & PRODUCTION HIRE provides discerning touring international and national artists, local musicians, studios and venues with an expertly curated range of professional backline equipment and musical instruments for hire.
We specialise in live sound engineering and PA systems for live and streamed community,government, school and corporate events in conjunction with complete festival and event production services. Transportation and crew services are also available.
ABPH have extensive experience working with the cream of the world's A-List musical artists, management, promoters and technicians.
ADELAIDE BACKLINE • EST. 2011 | ABPH • EST. 2018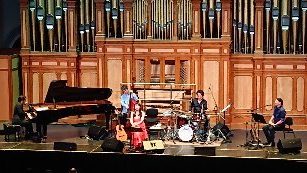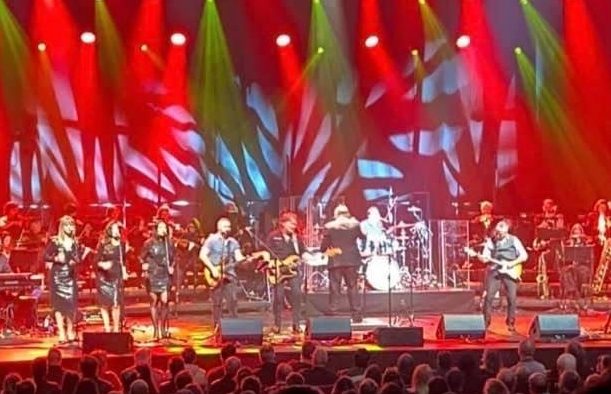 ---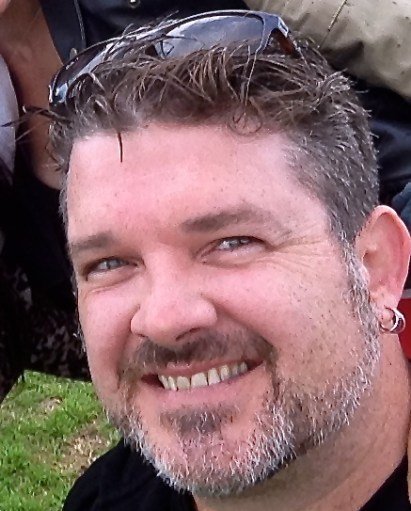 Services
BACKLINE:
Our extensive range of musical equipment includes drum kits, cymbals, percussion and hardware accessories; bass & guitar amplifiers, speaker cabinets and quality stringed instruments; keyboards, MIDI controllers & accessories.
Brands supplied include Aguilar, Akai, AKG, AllyStage, Ampeg, Aphex, Audix Microphones, Beyerdynamic, Boss, C&C Drums, D'Addario, Drawmer, Drum Works (DW), Ernie Ball, Evans Drumheads, Event Electronics, Fender, Gallien-Krueger, Hercules, JBL, Klark Teknik, König & Meyer, Korg, Laney, Laney, Latin Percussion, Ludwig, M-Audio, Markbass, Marshall Amplifiers, Mesa Boogie, Midas Consoles, MOTU, Nashua, Nexus, Nord Clavier, On-Stage, Pearl Drums, Porter & Davies, Quik Lok, Radial Engineering, Rane, Remo, Røde Microphones, Roland, Sabian, Sennheiser, Shure, Shurtape, Ultimate, Vox, Yamaha, Zildjian and more.
---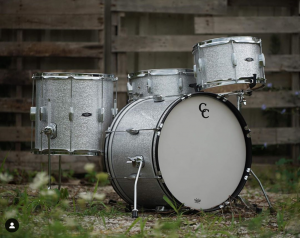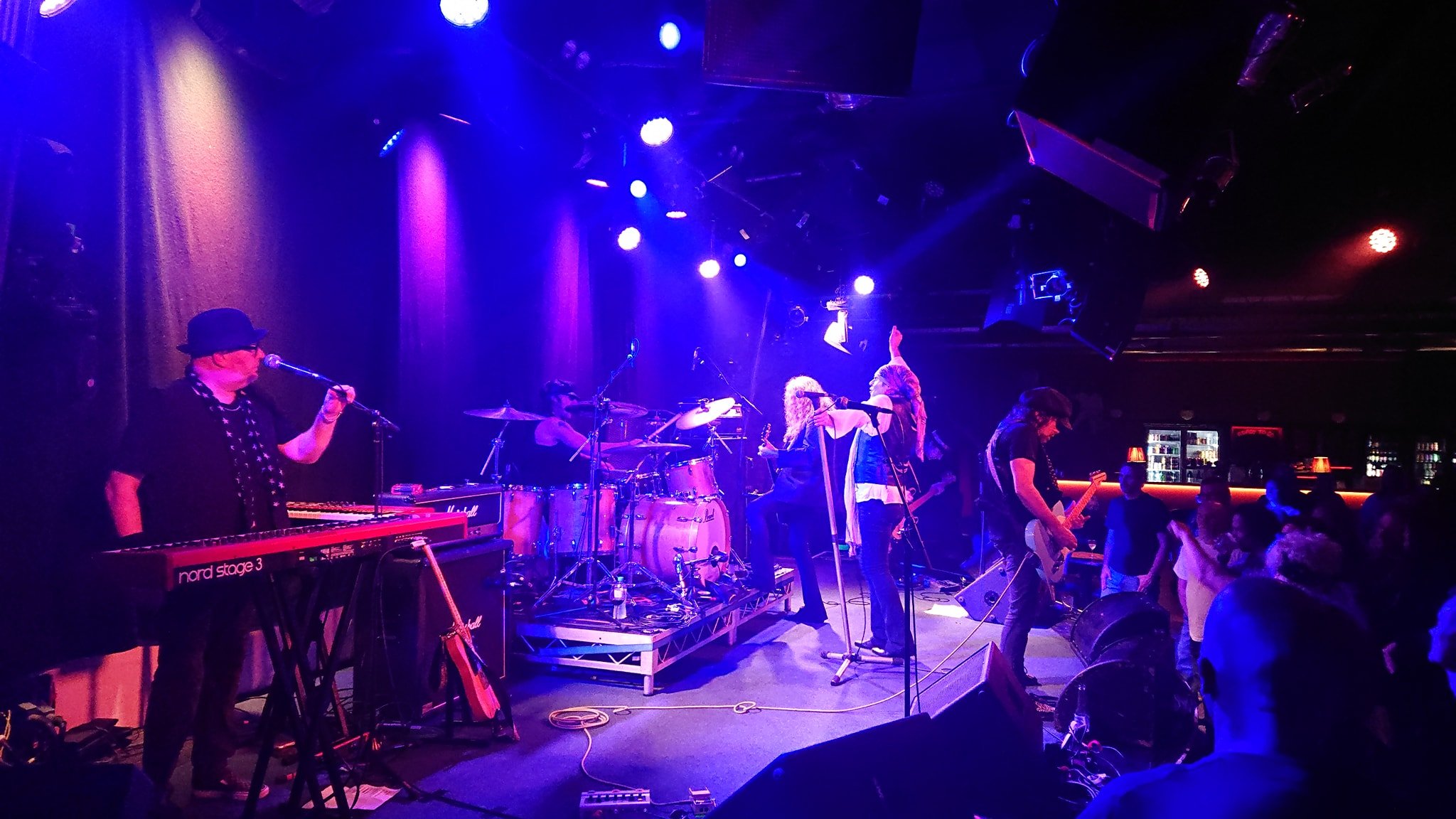 ---
PA SYSTEMS – CONSOLES & SPEAKERS:
Equipment by DAS Audio, dBX, JBL, Klark-Teknik, Midas, QSC, Soundcraft and Yamaha. Curated festival PA solutions for 150 – 2500 pax audiences, ideal for one-off events. Private parties, venues, weddings or multi-day outdoor festivals are all within our scope of experience and expertise. We have battery powered high-quality portable speakers for wedding ceremonies and PR events.
We work in association with associate AV partners on larger scale events.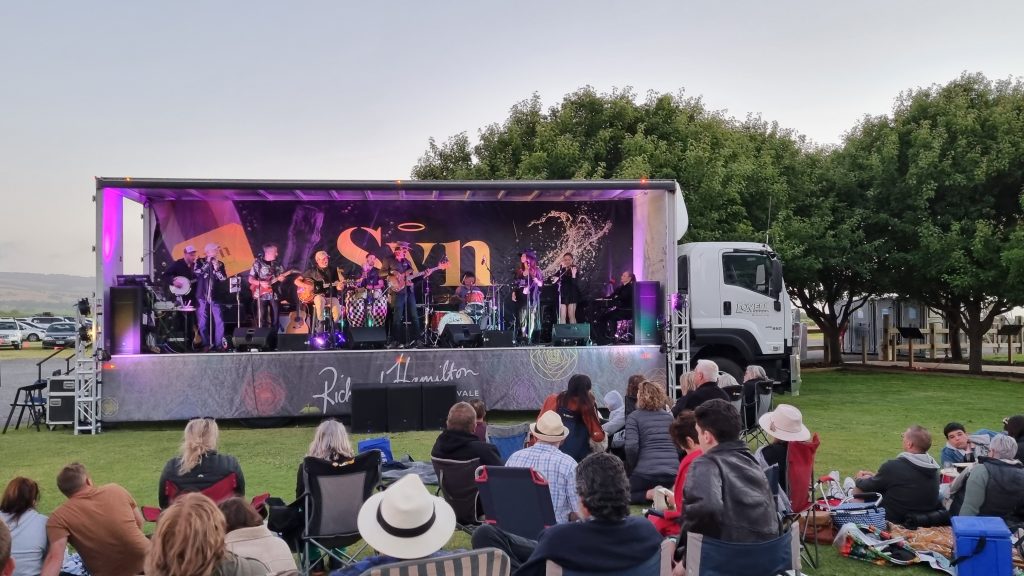 ---
LIGHTING & TRUSS:
Brands include Event Lite, Chauvet, American DJ, AVE and ACS. Although we mainly focus on the audio side of production services we have a focused (see what we did there) range of DMX LED lighting fixtures and truss to help spruce up a band type gig.
---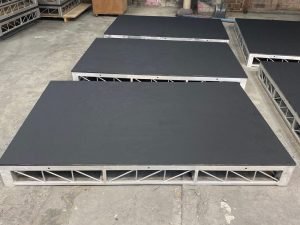 ---
STAGE & RISER SYSTEMS:
Theatrical Stage – Up to 10m x 7.5m x 0.9m (1.25m sq decks).
Drum Risers – 2.4m sq (rolling 325mm or 610mm height)
Choir | Brass | Poser Risers – 2.4m x 1.2m (static)
Camera Operator Platforms – 1.25 sq metre
---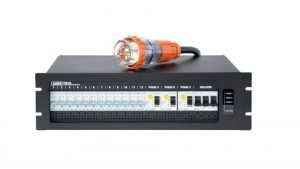 POWER:
Distros include 110v U(S) step-down power transformers, Universal Power Supplies and 3-phase RCD distro.
We are test and tag compliant!
---
"Our aim with backline services is to leverage thirty years experience in event management services and to ensure touring musicians, performing artists, management, promoters, crew and company associates feel comfortable and confident with the hired stage gear they use to perform with. From sound check to the final curtain it's vital there are no unnecessary distractions.
I get a kick out of touring band members mentioning how great our hire gear is and then insist on using the exact same gear on the next tour. It's one of several important reasons they keep coming back."
In addition, our specialized live music production capabilities play a significant role to the business and we gladly support local schools and community based events in achieving amazing experiences, on tight budgets, for audiences of <800 pax.
– Benedict Sweeney
Owner | Production | Operations | Producer – ABPH
---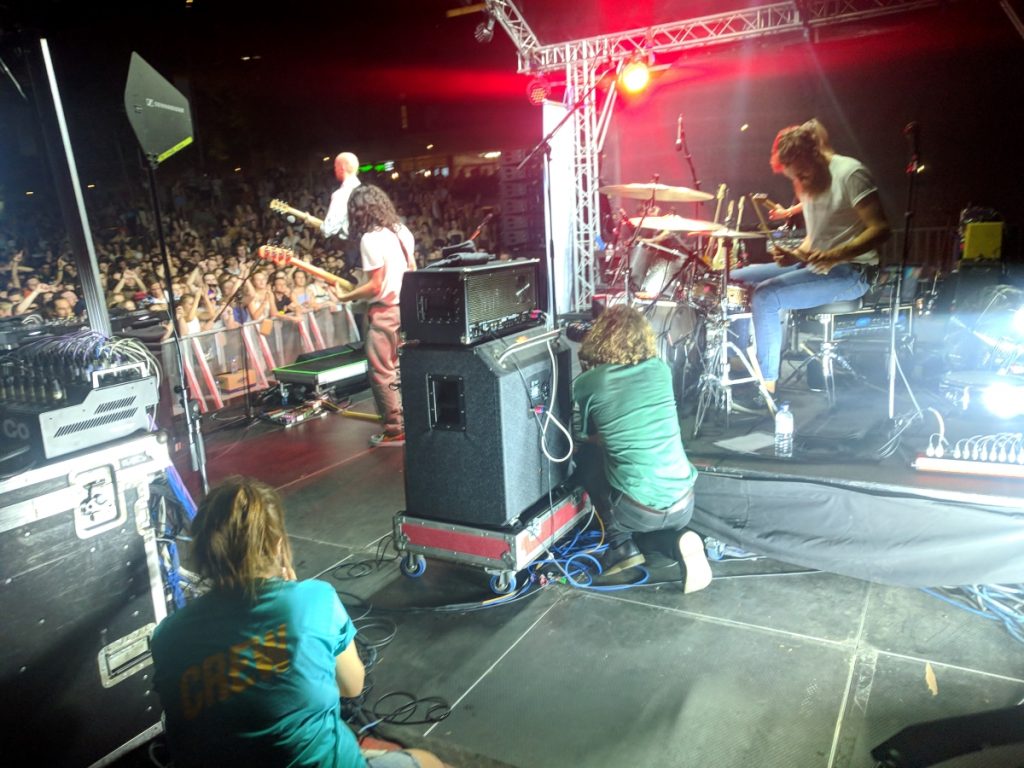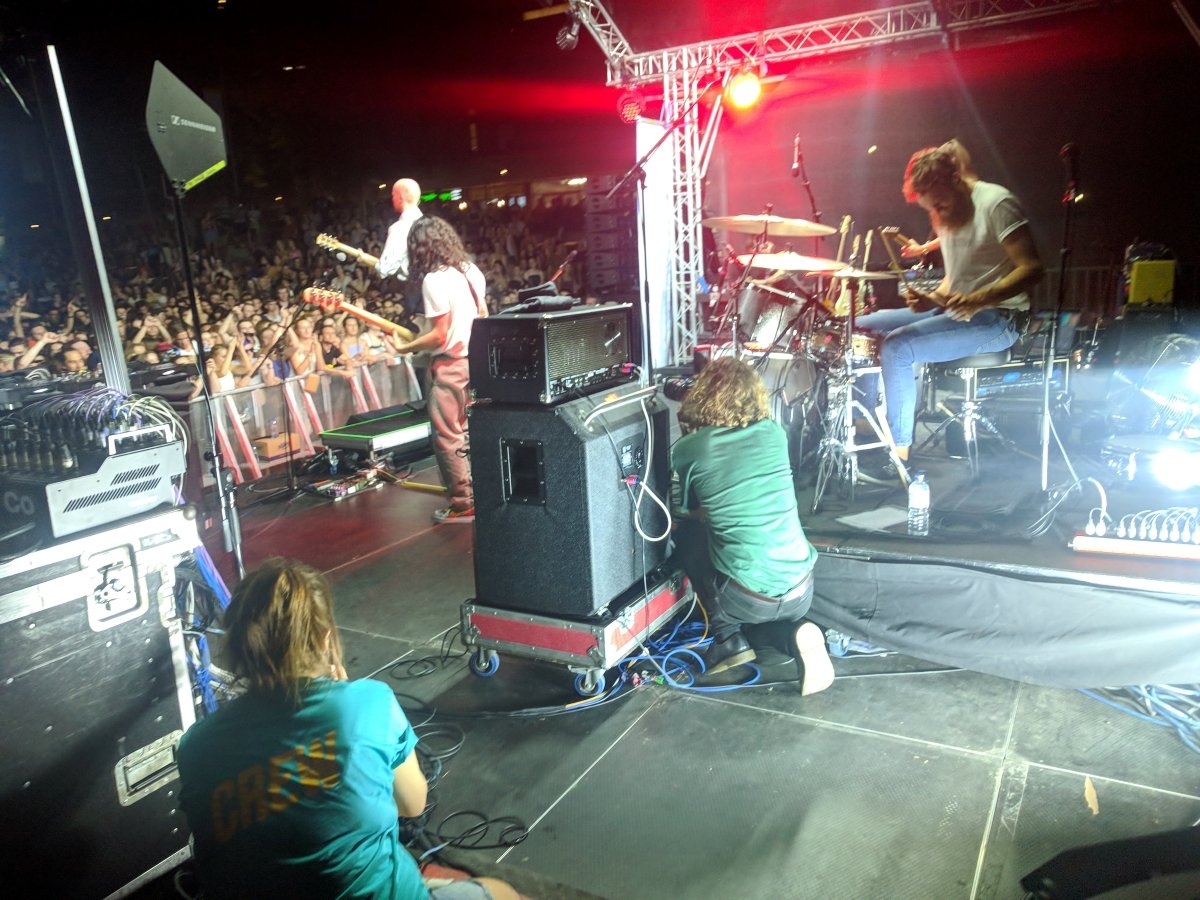 Logistics and staging are integral to our services.
---
Transportation of equipment is an important aspect of our services. You simply advise the time and place and we'll have your hire &/or fly gear at the stage or venue ready to unpack, or for an additional charge, we'll have it set up and ready for your crew and artists to tweak at soundcheck – according to your stage plot of course. Your comfort and confidence is our favourite musical key.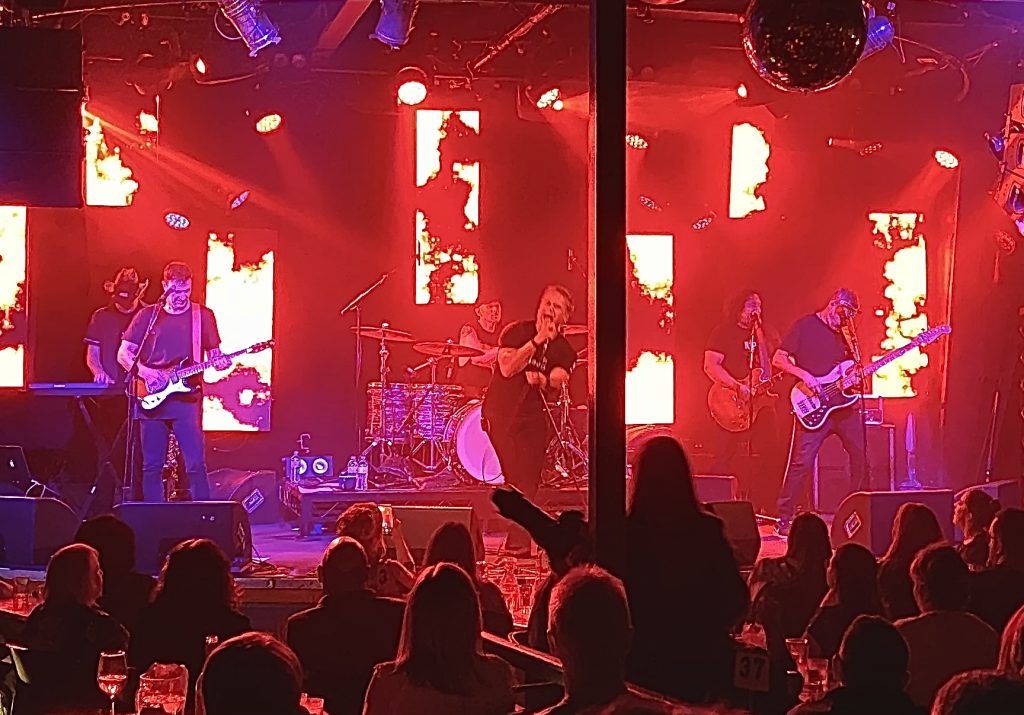 Jon Stevens Band
-The Gov 2021