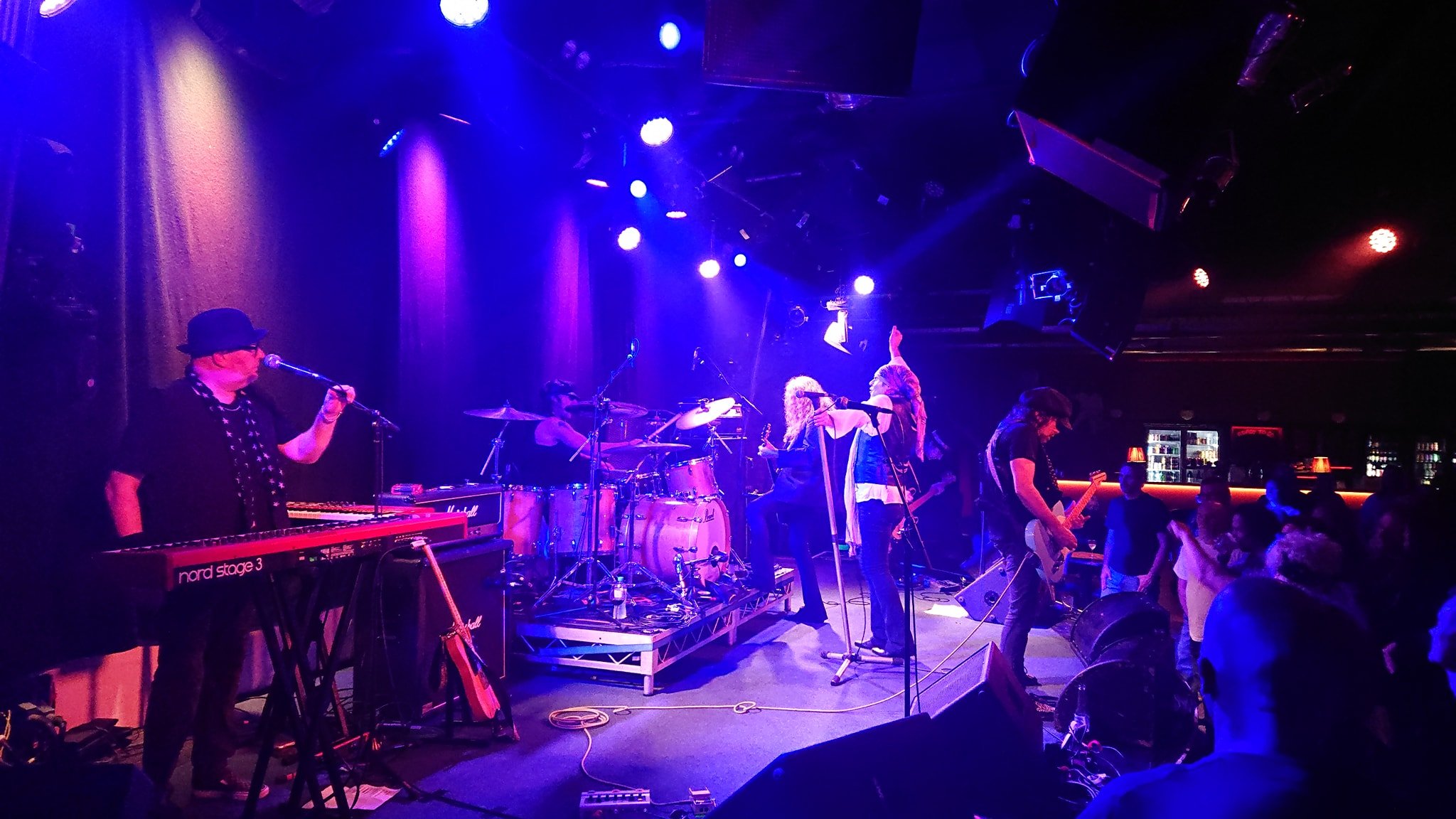 BACKLINE • PA • STAGING • MIX
Adelaide Backline & Production Hire
You Bring The Magic
We Bring The Sauce !!
EQUIPMENT – ABPH provides discerning international and national touring artists, local musicians, studios and venues with an expertly curated range of professional backline equipment and musical instruments. Hire equipment includes premium models from brands including Ampeg, Korg, Fender, Ludwig, Vox, Nord Clavia, REMO, Yamaha, Gibson, Drum Works, Marshall, König & Meyer, Zildjian, Roland, Mesa-Boogie, MOTU, Gallien-Krueger, C&C Drums, Latin Percussion, Akai and Pearl. We have experience in production on four continents and have worked with the cream of the world's musical artists, management and technicians.
EVENTS – We specialise in FOH and MON live mix for stage or streamed events for schools, theatres, festivals, soloists and bands. With over 30 years experience of top-tier production services locally and abroad we always aim to make your next event a success. In addition to comprehensive event production services we also offer logistics; rolling and static drum risers, drum screens and staging; band and stage lighting; presentation videography; stage crew and more.
CLIENTELE – We cater to the needs of commercial, community, corporate and government organisations; theatrical and dance companies; recording, broadcast and streaming studios; schools, universities and college musical productions; and most importantly to our extended family of bands and musicians. Plus, we too are performing musicians!
*** We acknowledge we operate on the lands of the Kuarna mob. We respect indigenous culture and traditions. Always was, is and will be ***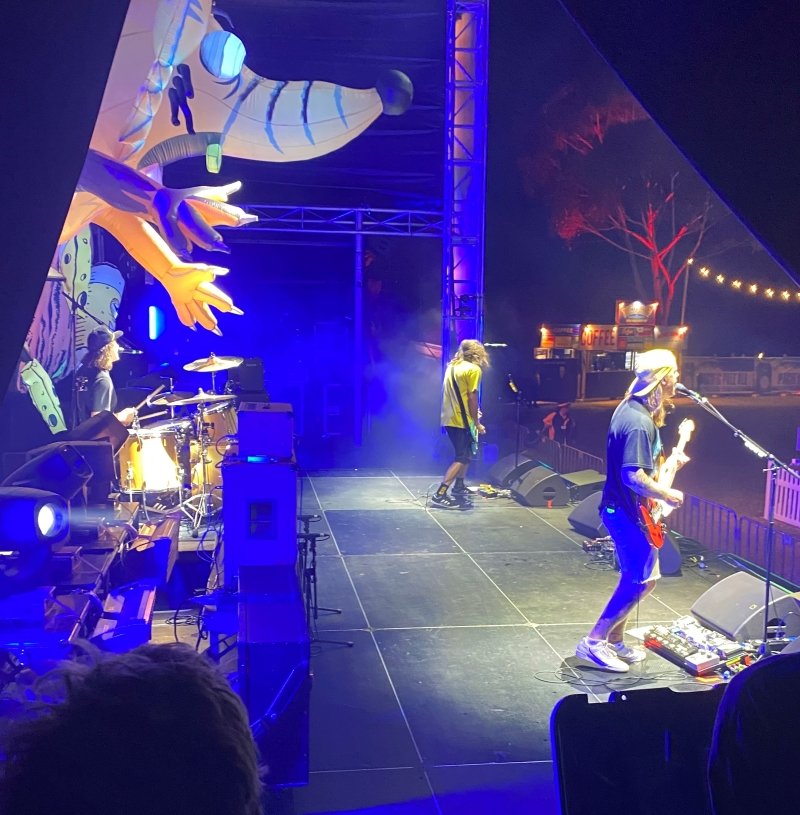 About
---
ADELAIDE BACKLINE was established in 2011 in order to provide a superior service to touring and professional musicians, bands, companies and promoters seeking world-class musical instruments, backline equipment and techs for Adelaide and regional gigs. The business transformed in 2018 under new ownership to incorporate audio and event production capabilities and rebranded as Adelaide Backline & Production Hire.
ABPH is continually reviewing and upgrading its assortment of equipment to ensure we remain Adelaide's "go to" for premium quality backline gear and stellar service. Over twenty five years of pro backline and live production experience underpin our operational approach and we pride ourselves on our ability to slot in and get it done. Whether it's an A-list artist or a primary school's musical theatre production – we understand and manage each unique scenario with precision and respect.
We offer an extensive range for hire of professional musical instruments, audio visual equipment, PA speakers, live and studio microphones and event staging from brands including:-
Ampeg, Fender, Drum Works (DW), Sennheiser, Nord, Ludwig, Porter & Davies, D'Addario, Yamaha, JBL, Beyer Dynamic, Midas, Roland, Ultimate, Vox, Pearl, Marshall, Markbass, C&C Drums, On-Stage, Mesa Boogie, Radial, MOTU, Korg, Shure, Zildjian, Hercules, AKG, Gallien-Krueger, Laney, On-Stage, Aguilar, Latin Percussion, Remo, AllyStage, Quik Lok, Drawmer, Sabian, Aphex, Laney, Klark Teknik, Røde Microphones, Ernie Ball, König & Meyer, Evans and Rane.
---
NEW EQUIPMENT UPDATE:
Q3 2021:
Midas M12 Rack Mount Digital Mixer
Sennheiser EW500 (MM945) Handheld Wireless Microphone System
---
STAGE – Our recently acquired modular theatrical stage is available individually in 1.25m2 sections and quickly deployable on level indoor surfaces at 0.6m height. This system accommodates various configurations up to 10m x 7.5m x 0.6m – including stairs (x2) and side/rear 0.9m high railings. The perfect match to our rolling/static drum, brass, choral and vocal risers – ideal for your next live music or dance festival event. Our risers are also great for camera op locations!
Q2 2021:
Akai MPK239 MIDI Keyboard Controller
Fender Super Bassman 300
Fender Neo 810 Cabinet
Sennheiser EW100 (MMD945) Handheld Wireless Microphone System
Soundcraft EFX8 Analogue Mixer
Korg SV-1 Stage Vintage Piano
Audix D6 Bass Drum Microphone
---
Q1 2021:
Fender 'Tone Master' Deluxe Reverb & Twin Reverb Combo Amplifiers
Nexus SL Pro 1000 Bass Amplifier Head + Nexus 4×10 + Nexus 2×10 Bass Cabinets
Laney GHR Series 110w Guitar Amp + Laney GH50R Combo + Laney GS412 (V30s) Speaker Cabinet
Ludwig Atlas Classic Arch Rail Mount Assembly (tom mount for "virgin" bass drum)
Services
Backline and musical instrument short-term hire
Event stages and drum risers
Live and streamed event audio production
Logistics and critical equipment transport services
Technical crew and stage hands
Pride in each Performance
BACKLINE & PA
We have an extensive range of drum kits, cymbals, percussion; bass & guitar amplifiers, cabinets, instruments; keyboards, MIDI controllers & accessories; step-down power transformers and 3-phase distro; staging and drum risers.

Our JBL, Meyer & Midas PA systems are curated for 50 – 2500pax audiences. Ideal for those one-off venue events or multi-day outdoor festivals. We work in association with specialist lighting and streaming companies who partner with us regularly on larger events.

Best backline in town!
EVENT PRODUCTION
We cater to Adelaide and regional SA private, corporate, government and public sector clients seeking experienced and professional AV and equipment services for presentations, special events and music festivals.
Specializing in schools and live musical theatre production – we have a range of headset microphones designed specifically for smaller persons!
From Victor Harbor to Ardrossan to Whyalla we have the capability of making your next festival event a success.
Great bang for buck!
LOGISTICS
Transport services play a large part in what we offer. You tell us the time and place and we'll have your hire &/or fly gear at the stage or venue ready to unpack. Or, should you prefer, request to have it set up and ready to tweak in soundcheck. Your comfort is our favourite key.
Service is our thing!
*REQUEST A QUOTE*
---
CONTACT
Address:
ABPH
20 Regent St
Melrose Park SA 5039
Australia
Phone: +61 439 963 970
Email: info@abph.com.au
ABN: 90 530 845 965